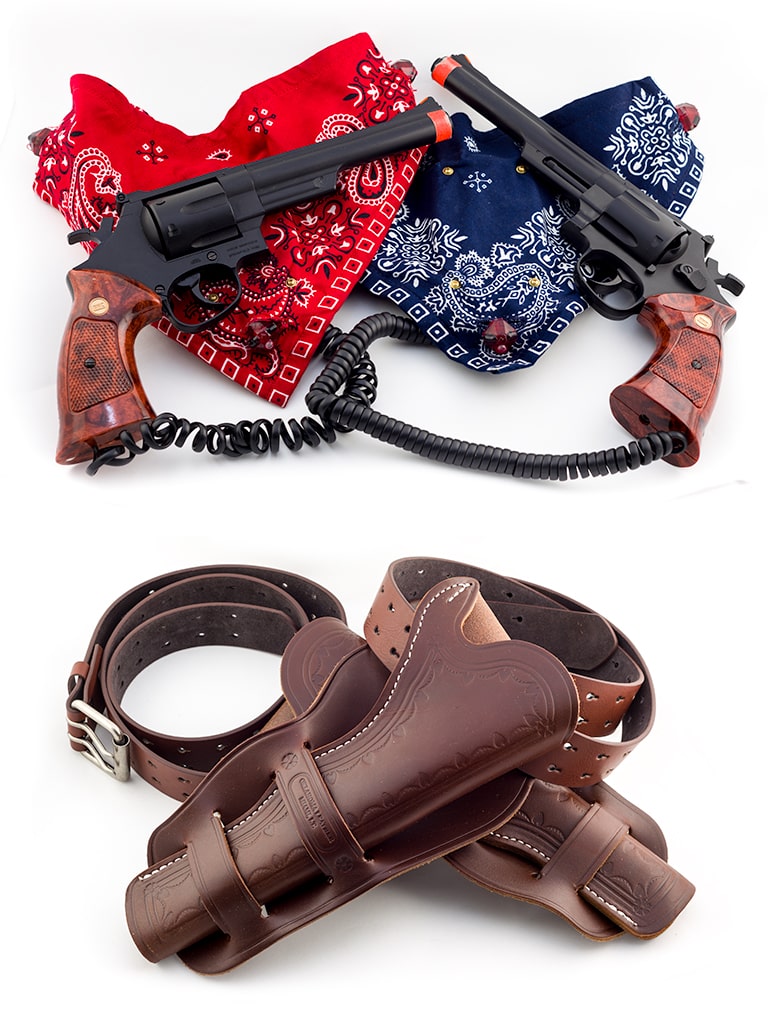 Wild West Laser Tag Shootout
Are you the quickest draw in the west?
Price: $1,495.00
See if you are the quickest draw in the west! Includes everything you need for this two-player competition; revolvers, bandana sensors, holsters and belts.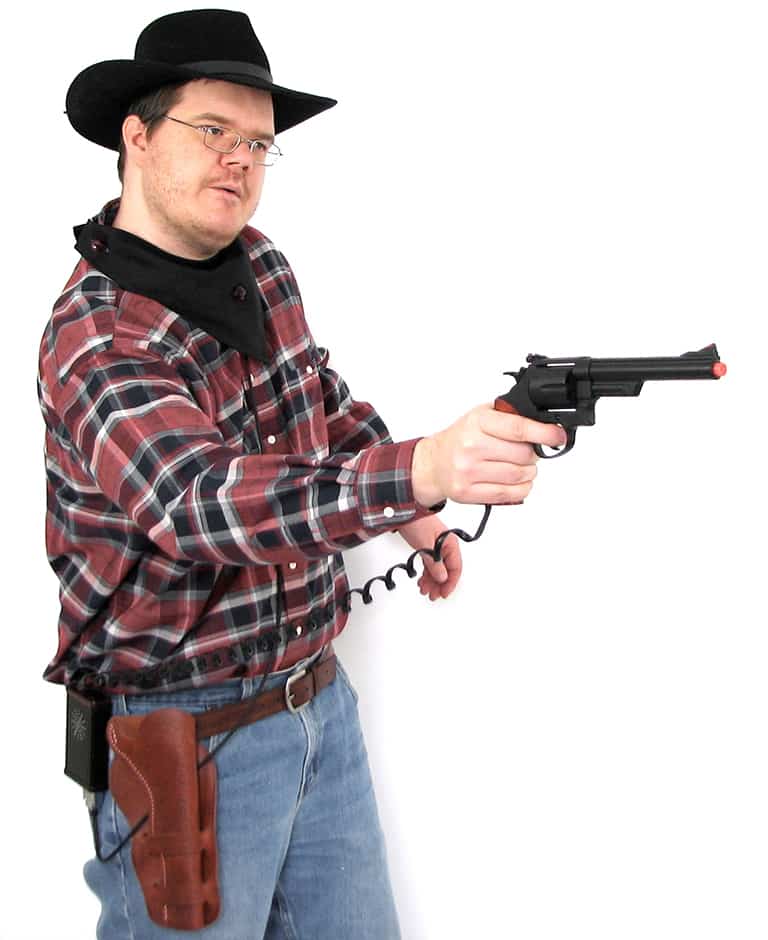 Wild West Quick Draw System
10 paces out - First person to successfully remove their gun from their holster and shoot their opponent, wins!
Have you ever wondered what it was like to be a wild west gunslinger? If you have read about Wild Bill Hickok or any of the old west legends, then this activity is for you. You could be standing outside of a saloon or the O.K. Corral with your gun drawn. You could be the next outlaw, with a name like Buckshot Roberts or Wyatt Earp. You could be facing off at high noon against a dangerous bad guy…
Using our same tested and durable laser tag technology, we recreated the old west experience. Hidden inside the bandana is our sunband sensor, to detect the shot. The control box (which houses the battery, speaker and electronics) sits on the belt behind the holster. Grab the gun, and you could be the next quick draw expert. Bring your own hat or costume to complete the look!
The sensors are in the bandana, lightweight and adjustable for children or adults. From the control box you will hear each shot you fire, and when hit, you will hear that you are dead. When you have been shot, your gun will no longer shoot.
Simply point the Medic Box at each player to bring them back to life for another round! Each time a familiar wild west sound will play, so you know you are ready for a showdown!
1:1 Scale realistic six shooter
Realistic Sound effects
Simulated woodgrain handle
Adjustable rear sight
Range: 60 feet
Weight: 1.25 lb (0.57 kg)
Battery: 12 hours of playtime
Suggested uses: Ghost towns, Wild West attractions, birthday parties, mobile parties, and other general applications
Recommended ages: 5+
It's High Noon!
Start your wild west shootout experience by heading over to the purchasing page!