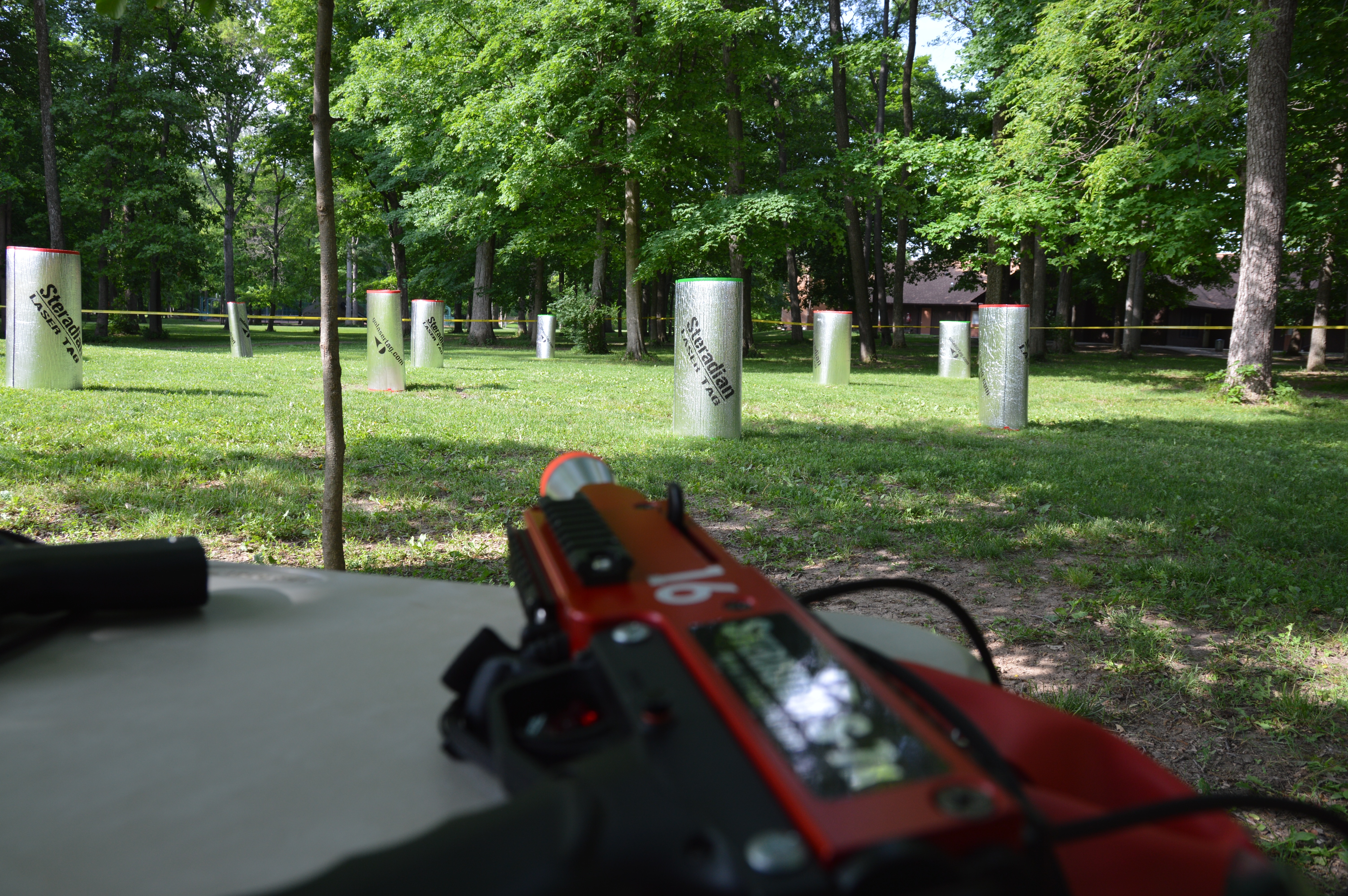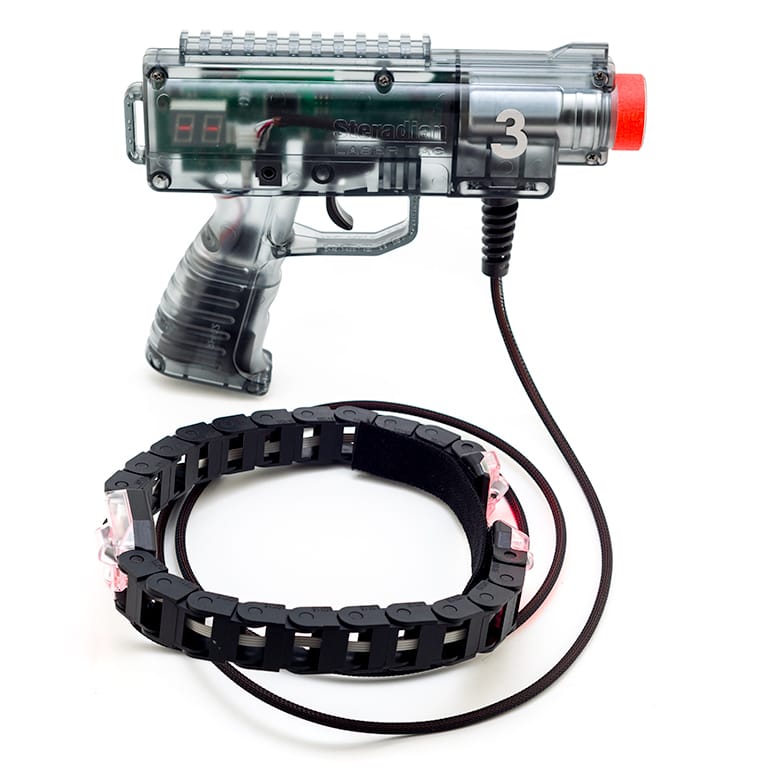 Designed for portability
our Mobile Party Package is a great fit for birthday parties, a family get together, company picnics, or a special event, as laser tag is the perfect entertainment option.
Low overhead
No franchise fees. Low maintenance costs. Perfect for mobile laser tag, our equipment is compact enough to transport in a car, and easy enough for a single person to run. Our package includes everything you need. Scoring and game management is effortless with our web application, LaserTagscores.com, which can be run on any computer, online or offline.
Easy to get started
We make it easy to get your mobile business rolling with Steradian Laser Tag. This package includes everything you need to get up and running. Just add a laptop, load up your car and go!
Mobile Party Package

$7,995

Eclipse 400X —

(10)

Family friendly laser tag gun with wireless scoring.

Reflex Barrier —

(10)

Flexible, easy to transport laser tag barriers.

Chimera Base —

(2)

Laser tag base for reviving players and other advanced game functions.

Mobile Laser Tag Caddy —

(1)

Mobile storage and charging solution. Holds up to 12 guns.

Chimera Hub —

(1)

Wireless hub for interfacing X-Series laser tag guns and computer.
Durable equipment
Steradian Laser Tag equipment is professional grade, designed from the ground up for the mobile laser tag rental environment. Over a decade of refinements are built into each and every laser tag gun, so you can feel confident you are buying the most durable equipment available.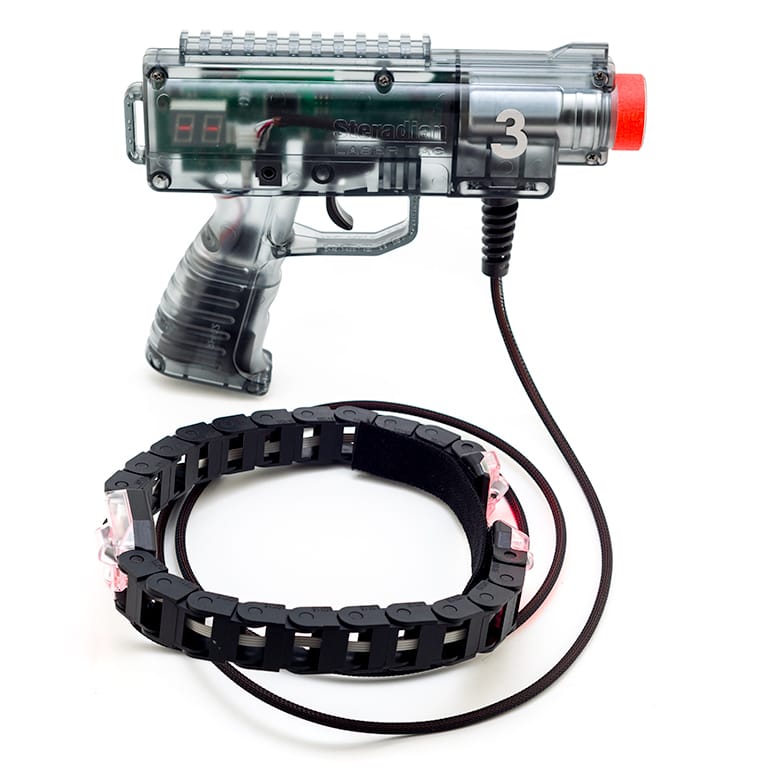 Eclipse 400X
The Eclipse laser tag gun was carefully designed as the perfect solution for family fun. Lightweight and portable, the Eclipse 400X has fantastic range and works in full sunlight or indoors. Easily run excellent games with the included LaserTagScores.com website. No internet? No problem, the Offline Mode has you covered, so you can play in even the most remote areas.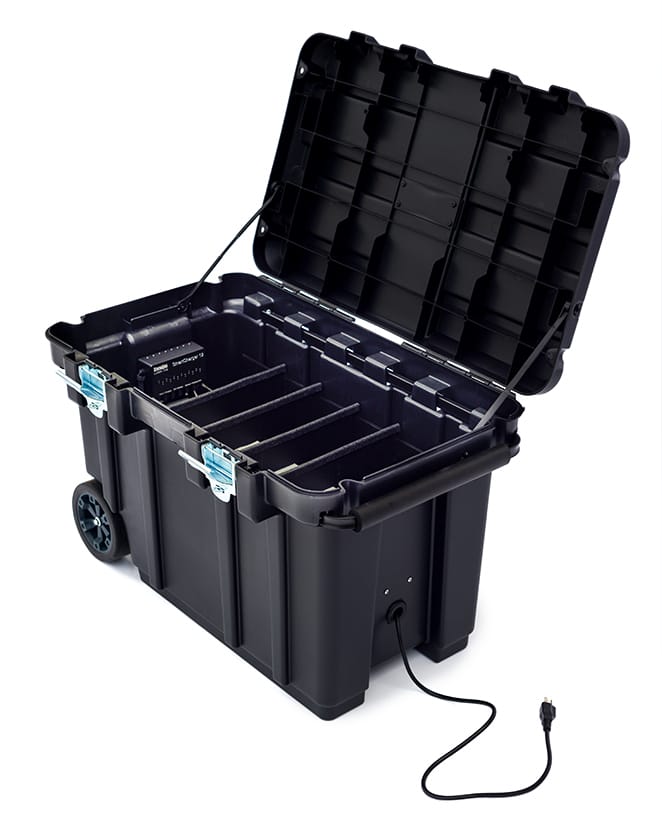 Mobile Caddy
Making transportation of your Eclipse 400X laser tag guns easy, the Mobile Laser Tag Caddy holds up to 12 guns and chargers. With large wheels and a extendable carry handle, simply wheel up to your customer and start handing out laser tag guns. And when your event is over, simply plug the Mobile Laser Tag Caddy into a single outlet to charge all 12 guns.
Barriers
Set up your laser tag field anywhere, quickly with the Reflex Barriers. A whole backyard can be set up in minutes. And they roll up for easy transportation. Soft and flexible, they are perfect for portable events!
Get started
Ready to get going with your own Mobile Laser Tag setup? Head over to the purchasing page and let's get started!