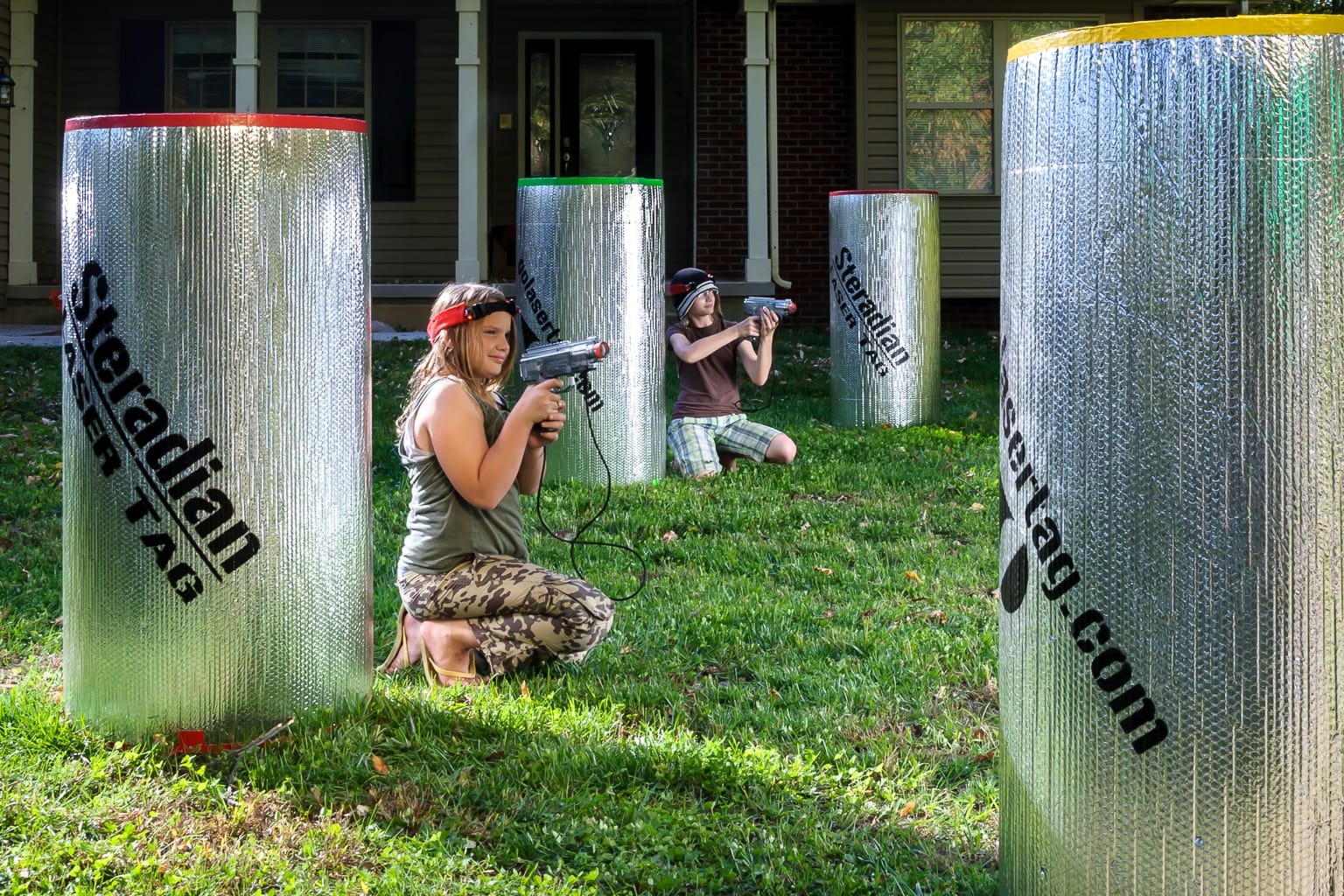 An all-in-one solution
for party supply rental businesses, who depend on equipment with a quick turnaround. Traditionally, laser tag has not been available for rental, because of the complexity and setup required with older laser tag equipment. Steradian has changed that with our Party Supply Package or "Party in a Box", which is an easy to use, drop/go laser tag solution.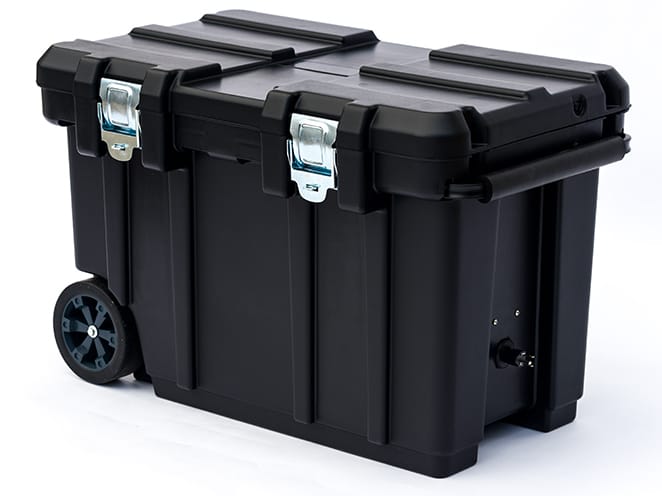 Perfect portability
One box contains a full laser tag system. 12 Eclipse 400X laser tag guns sit comfortably in individual compartments. A compact computer runs the games with a simple, user-friendly interface. A single plug charges them all.
Fun for all
Whether you are renting to a wedding reception or stag party, a kid's birthday party, or a business picnic, laser tag is an exciting new activity you can offer to differentiate yourself and build repeat business. Safe and family friendly, Steradian Laser Tag brings the thrill of video games to life. Games like Team Elimination, Immortal Arena, Zombies, and more keep the party going all day!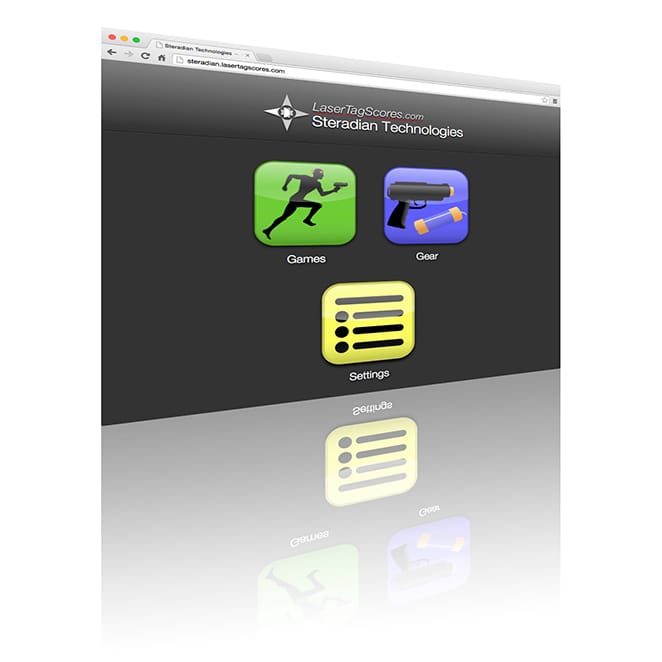 Easy to run
We have made laser tag games easy to run. Our simple, intuitive software comes preloaded on a dedicated ultra-light laptop. Turn the guns on, pick the game you want to play, then click Start Game. The system takes care of the rest, tracking scores, preventing teammates from hitting each other, and ending the game when the time runs out!
Affordable
Steradian Laser Tag equipment is designed to be robust and durable in a commercial environment, yet affordable enough to provide a quick return on investment. The excitement of the laser tag games leads to repeat business and excellent word of mouth advertising. All of our packages can be further customized to meet your specific needs, just contact us with any questions you have and we will be happy to help.
Party Supply Package

$5,995

Eclipse 400X —

(10)

Family friendly laser tag gun with wireless scoring.

Mobile Laser Tag Caddy —

(1)

Mobile storage and charging solution. Holds up to 12 guns.

Chimera Computer

—

(1)

Ultra light laptop pre-loaded with LaserTagScores.com. Turn it on and start running games.

Chimera Hub —

(1)

Wireless hub for interfacing X-Series laser tag guns and computer.
Buy now
Ready to get going with your own Laser Tag in a Box? Head over to the purchasing page and let's get started!